3CW VBC@HOME 2020 暑期圣经营
Dates: August 3, 5 , 7 ,10 & 12
9:30AM – 11:30 AM (Kindergarten 1st grade join at 10:00 AM)
7:00PM – 7:15PM Family devotion
Location: Connect through ZOOM
Join us on Zoom as we explore the book of Jonah. We will have times of singing, skit shows, Bible lessons, crafts, snacks, games and more.
Please follow the 3 step process to complete your registration 请按照以下3个步骤完成注册::
Step 1: Registration

第一步:注册

Step 2: Make payment (Credit Card/Paypal) 第二步:付款(信用卡)

Step 3: Pastor Simon will setup time with you to pick up packet for camp.
If you have any questions please contact
如果您有任何问题,请联系:
Please click the Register Now button to begin.
请点击 Register Now 按钮开始登记。
*We recommend each family to submit your own registration. *我们建议每个家庭提交自己的登记。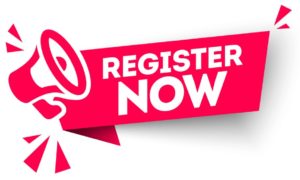 If you choose to pay by Credit Card, after you have completed the Registration Form, please return to this page to make payment with the following link.
如果您选择使用信用卡支付,请在填写完报名表后,通过链接返回本页进行支付。
For credit card, please use the Pay Now button to complete the payment.
如使用信用卡,请使用 以下 Pay Now 按钮完成付款。
Enter your child(ren)'s name, click 'Pay Now', you will be re-directed to the secure payment page. Select the number of person you are paying for and complete the payment process (Paypal account is not required).
输入您孩子的姓名,点击"Pay Now",您将被转到安全付款页面。选择您要付款的人数并完成付款过程(不需要Paypal账户)。
Pastor Simon will set up a pickup date so parents can pickup a packet for every child registered. this will include materials for the lessons, crafts as well as some snacks.